MARGUS Biocide Spray
for cats and dogs against external parasites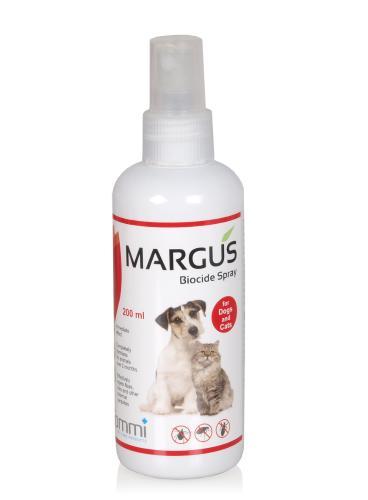 MARGUS Biocide Spray
for cats and dogs against external parasites
Regular use of MARGUS biocidal spray protects your pet from external parasites. In case of a strong environmental flea infestation treat all fabrics, carpets and parquet floors at your home with MARGUS Vapo Gun spray.
Eliminates parasites just in 3 hours after application 
Excellent repellent effect
Animals are not frightened by using a mechanical sprayer
Safe for puppies and kittens from 2 months
Active substance:
Natural extract Margosa 6g
Spray your pet´s coat against the hair from 20 cm distance
Avoid contact with animal´s nose and ears. Apply the spray onto your palm and carefully clean around animal´s eyes and nose with hands
Apply the spray on all parts of pet´s coat – not only on the back, but also on the belly, armpit and groin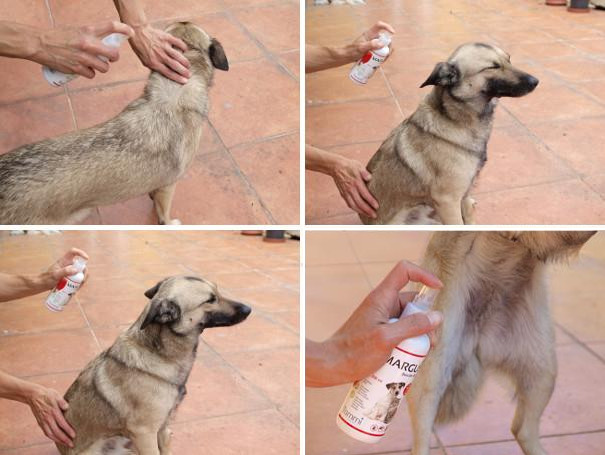 Other MARGUS preparations
Fleas and ticks are parasites that are able to infest the environment and could damage the health of your pets. MARGUS biocidal products protect both the animals and the environment safely and effectively.