MARGUS Biocide Shampoo
for Dogs and Cats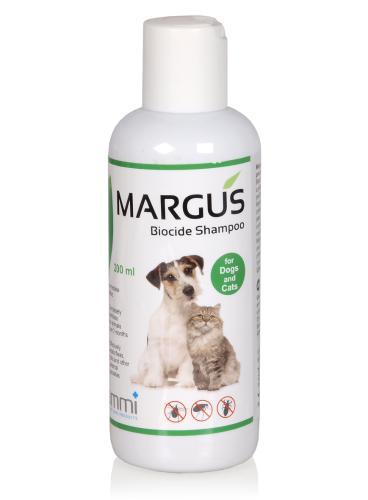 MARGUS Biocide Shampoo
for Dogs and Cats
Regular use of MARGUS biocidal shampoo protects your dog and cat from fleas and ticks. This preparation is intended for a preventive protection not for a treatment of acute diseases. In case of a strong environmental flea infestation treat all fabrics, carpets and parquet floors at your home with MARGUS Vapo Gun spray.
Immediate effect
Suitable for dogs and cats
Safe for puppies and kittens from 2 months of age
Excellent repellent effect especially against fleas
Active substance:
Natural extract Margosa 8g
Wet your animal´s coat with slightly warm water
Apply the MARGUS shampoo in the coat
Make a foam and let the shampoo react for a few minutes
Rinse thoroughly
Repeat steps 2 - 4  
Dry the coat thoroughly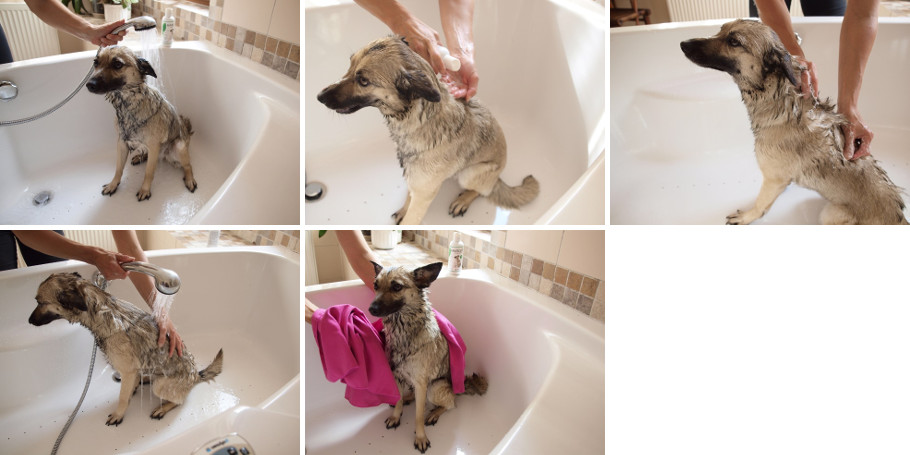 Other MARGUS preparations
Fleas and ticks are parasites that are able to infest the environment and could damage the health of your pets. MARGUS biocidal products protect both the animals and the environment safely and effectively.